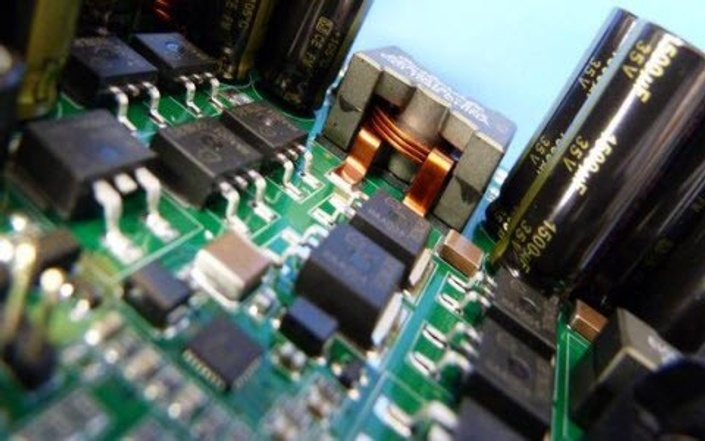 Power Electronics Masterclass | 16 Week Series
Become a Master in DCDC converters in 16 weeks
✔ Are you a startup creating products and services for the EV industry?
✔ Are you an established business in the EV industry looking to up-skill your staff?
✔ Are you a university or college looking to train students for the EV industry?

✔ Are you a student aspiring for a fulfilling career in the EV industry?

This course is designed by a team of experts led by an ex-Tesla Engineer brought to you by MakerMax Inc. - a leading online learning platform for EVs popular in North America, Europe and Asia.

HERE'S WHAT THIS COURSE WILL COVER
POWER ELECTRONICS IS A KEY AREA OF EV TECHNOLOGY

Different Types of Power Electronic Devices and their behaviour
Design of Power Electronic Circuits
Design and implementation of Non-Isolated Gate Drivers
Design of Isolated Gate Drivers
Reading Datasheets and Part Selection
Fundamentals of thermal design
Current and Voltage Sensing
Power conditioning and noise filtering
Design of step down DC-DC Converters
Design of step up DC-DC Converter
Design of Isolated Converter
Design of Inverters
Fundamentals of Motor Drivers
Feedback and Control of Converters
Modelling of Losses in Converters
Techniques to Minimize Losses
Practical Design of Converters using off the shelf parts

DETAILED BREAKDOWN OF THE COURSE

Module 1 - Power Electronic Devices

In this module, you will learn about the different power electronic devices that exist and how to choose the correct one for each application


✔ Learn to read and interpret technical datasheets
✔ Learn how to choose a device based on your application
✔ Detailed look into different types of diodes
✔ ESD and Transient Protection Devices
✔ Detailed look into different types of power switches
✔ Heating effects and power losses in devices
✔ Cost Analysis

Module 2 - Design of Power Electronic Circuits
✔ Learn the different type of switch configurations
✔ Learn about the advantages of low side and high side configurations
✔ Detailed information on how to select a particular transistor for a specific application
✔ How to suppress noise
✔ Safety aspects and thermal runaway
✔ Find suitable devices using parametric searches on supplier websites

Module 3 - Gate Drivers
✔ Learn about gate drive requirements
✔ Learn about level shifting and current amplifications
✔ Gate driver design using micro-controller level signals
✔ Gate driver peak current requirements
✔ Gate driver power loss calculations

Module 4 - DC-DC Converters

Learn about the working principles of DC-DC Converters, the different typologies and how to design one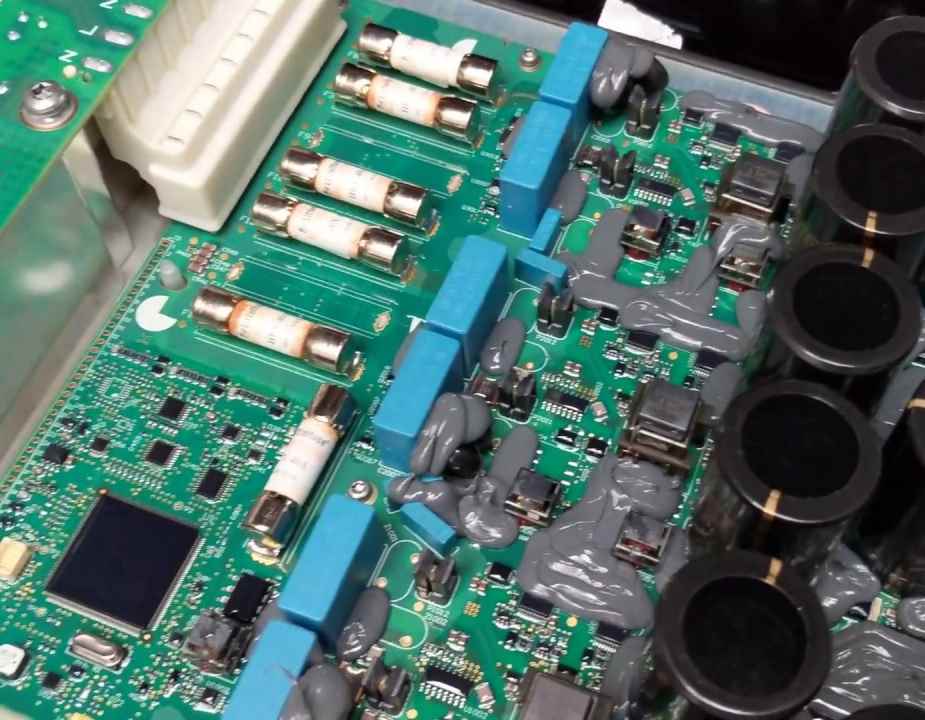 ✔ The need for DC-DC Converters
✔ Linear Regulation Techniques
✔ Working principle of Switched Mode Converters
✔ Step down buck converter
✔ Step up boost converter
✔ Isolated type Flyback converters
✔ Selection of Inductors, Capacitors and other Components
✔ Selection of power switches
✔ Design your own real life converter from scratch

Module 5 - Sensing and control of converters

Learn how to make a converter stable and about the various voltage and sensing methodologies
✔ Learn about Analog Controllers
✔ Learn about Digital Control Techniques
✔ Voltage Mode Control
✔ Current Mode Control
✔ Voltage and Current Sensing Techniques
✔ Interfacing Microcontrollers with converters


A FLEXIBLE LEARNING ENVIRONMENT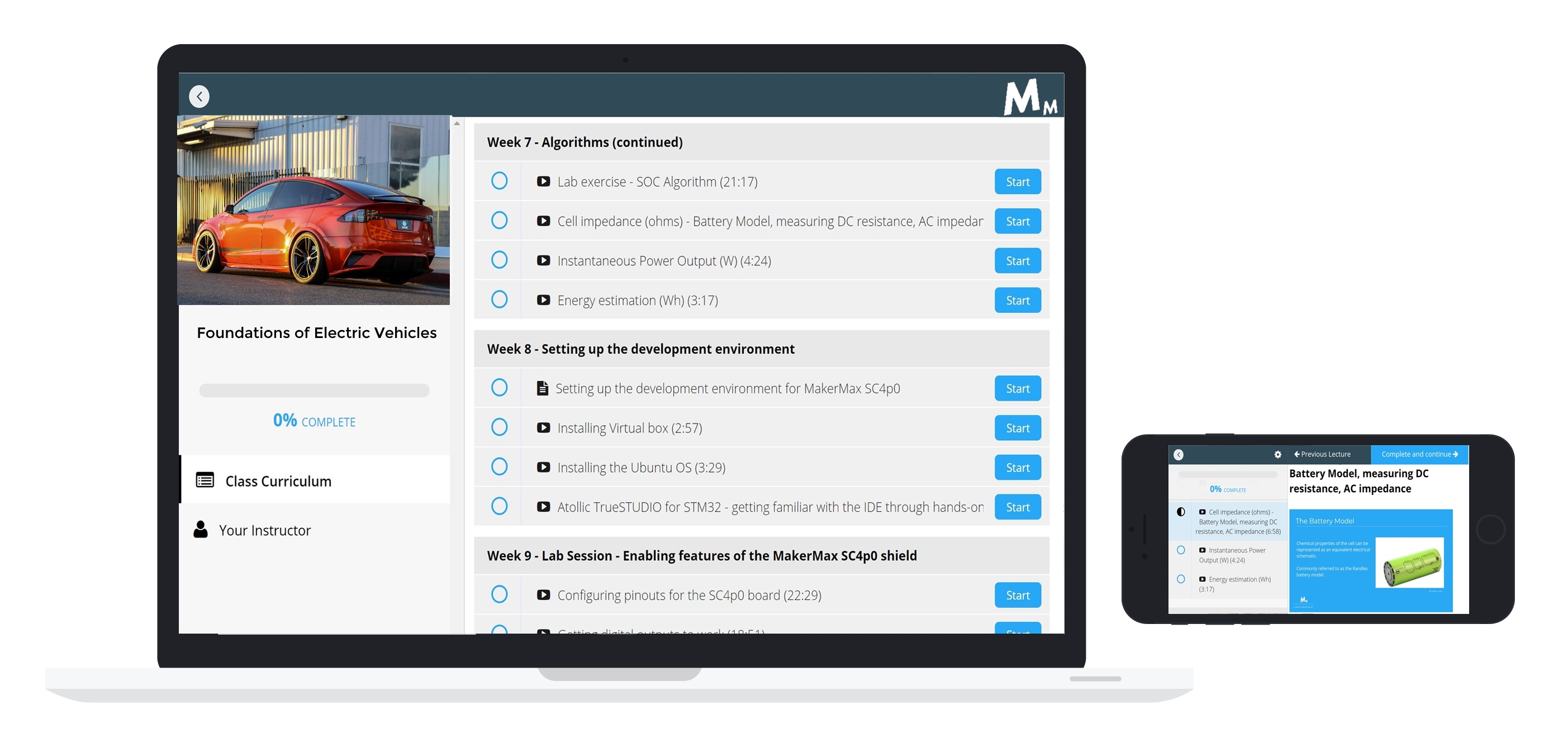 Our learning environment is loved by our enrolees. It is intuitive to use and can be accessed through any device, a computer, mobile phone or tablet. Here is how it will help you -
Video lectures are recorded in a face to face or lab environment with dynamic lecture slides at the backdrop. This makes the learning environment as effective as the instructor being right next to you.
Lab exercises are showcased through videos that allow you to learn in a hands-on way as experienced instructors show you the way.
Quizzes and assignments provide a checkpoint for you to assess how you are doing in the course and how far your learning has come.
Forum and live chat support ensures that all your course related queries are solved in timely manner. Having the right guidance at the right time can make a huge difference in your understanding of the material and save hundreds of painful hours trying to find the right information yourself.
Final exam is conducted and a certificate is provided upon passing the course requirements and exam. This is your certification of achievement which is highly regarded in the EV industry.

HANDS-ON LEARNING
TO IMPROVE YOUR INTUITION AND INDUSTRY RELEVANT SKILLS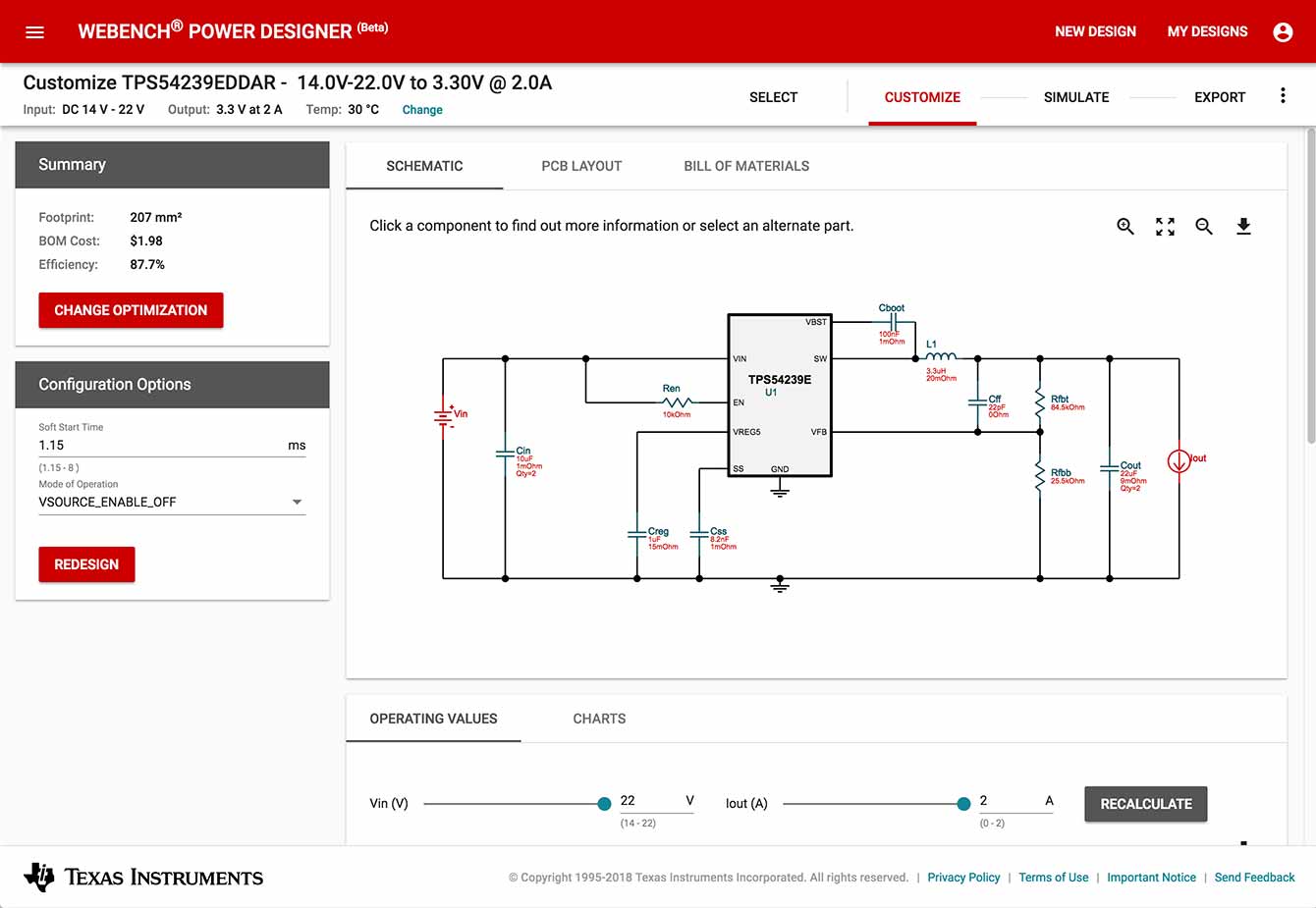 Our courses are created from scratch with hands-on learning at the forefront. In this course, the hands-on learning exercises are conducted through simulation software like LTspice, Pspice, and TI Webench. These softwares are relevant in the industry today and having skills in them will be valuable from Day 1 of your career as a Power Electronics engineer.

Some examples of hardware exercises are -
1. Simulation of characteristics of different devices(Diodes, MOSFETs, BJTs)
2. Simulation of different converter topologies(Buck, Boost, Flyback)
If you'd like to get a hardware kit along with the course, we recommend purchasing our DCDC kit which comes with a lab manual for further lab exercises. This is optional, but some students prefer it as it helps them solidify the skills that they learned through simulations in a physical application.
Your Instructor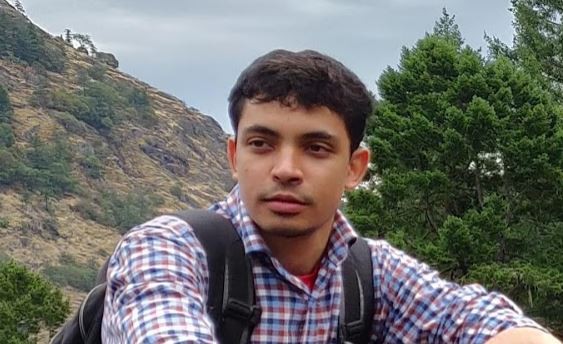 Jaideep has over 5 years of experience in a wide variety of areas. His areas includes Hardware Design, PCB Design, Power Electronics, Battery Systems, Drones, Solar and more. Jaideep has been involved with electronics and building circuits from a very young age. He believes in a practical approach and encourages people to build first and then look into the theory. He built a fully functional electric vehicle during his university days and designed it's various electronic systems like the motor drivers, battery and charging systems and the central control panels. He has also built custom power and cooling solutions for cryptocurrency mining farms. He has previously worked at the Power Electronics for Renewable Integration(PERI) Lab at IIT Kanpur where he worked on solar inverters, GAN HEMTs and isolated gate drives. He also worked at a drone design startup where he designed battery systems and ESCs. He is currently the hardware lead at MakerMax and is actively involved in product development of some our popular battery analyzers and educational boards.

TRUSTED BY
PROFESSIONALS FROM THE FOLLOWING COMPANIES AND MANY MORE HAVE ALREADY BENEFITED FROM THIS COURSE










A FAST GROWING FAMILY OF PROFESSIONALS AND STUDENTS
WHO HAVE ALREADY BENEFITED FROM OUR COURSES








OUR COMMITMENT TO EXCELLENCE
MONEY BACK GUARANTEE

We stand behind the quality of our courses and are confident that you will find it a valuable experience. We offer a 7 day money back guarantee on this course, so you can take it for a test run without any commitment!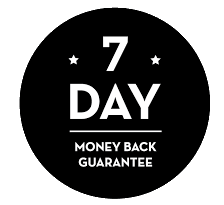 CERTIFICATE OF ACHIEVEMENT
TO HELP YOU FIND THE RIGHT OPPORTUNITIES IN THE EV SPACE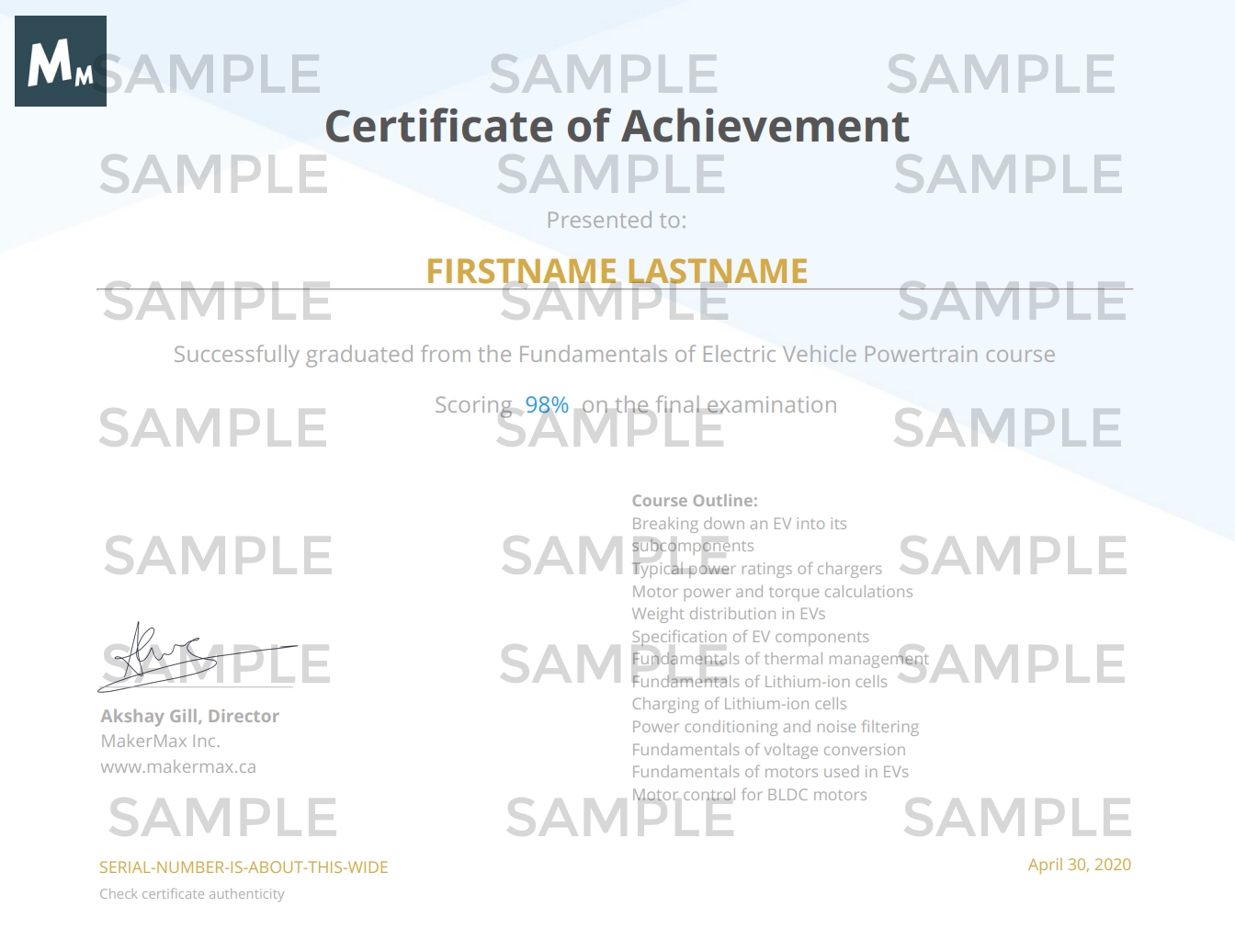 On completion of the course requirements, you will receive a course completion certificate and also access to your professional page hosted by MakerMax on our EV job board to showcase your strengths, projects, and certifications to help you in finding the right opportunities. This will make your application stand out from the crowd in interviews and help you find the right opportunities!
Frequently Asked Questions
When does the course start and finish?
The course is designed to be completed over a period of 4 months. Each week, you will get new learning modules with exciting material, exercises and lab work. We have currently increased the course access timeframe to 9 months to allow more flexibility during the COVID-19 situation. We will be continually monitoring the situation and provide more flexibility to you on an as needed basis.
What if I am unhappy with the course?
We would never want you to be unhappy! If you are unsatisfied with your purchase, please contact us in the first 6 days of starting the course and we will give you a full refund for the amount paid.
What equipment/tools will I need to complete the course?
You need a computer (Mac, Windows or Linux) , mobile phone or tablet to view the contents of this course and to participate in the course.
How can I get help during the course?
Throughout the course, you will have an opportunity to ask questions in the Q&A discussions. There are five ways to get answers to your questions during the course - Q&A discussion in the course, email to our support team, email to the instructor, live chat support, and from fellow students and community members in the MakerMax forums.
Is there a certificate provided in the course?
Yes, there will be a certificate provided once you complete the deliverables of this course including passing the final exam.
I am a working professional with a busy schedule, what if I'm unable to finish the course in the given timeframe.
This course is designed to be completed over 4 months at your own pace and flexibility. We have currently increased the course access timeframe to 6 months to allow more flexibility during the COVID-19 situation. We will be continually monitoring the situation and provide more flexibility to you on an as needed basis.
What help will I get with searching for job opportunities after completing this course?
After you complete the requirements of this course, we will make a portfolio webpage dedicated to you hosted on the makermax job board (https://jobs.makermax.ca). This is where we will help you create the right project portfolio, resume, and references from our side to support your application to opportunities in the EV space. This has proven to help candidates stand out from the crowd when approaching EV, energy storage or battery related companies with the MakerMax team supporting them through the process.
What is the enrolment fee for the course?
Prices are available below, please click on your preferred currency of payment to show the enrolment fee.