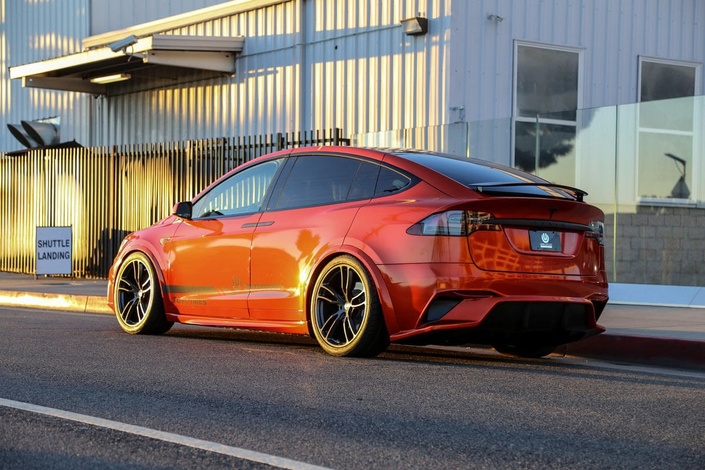 Electric Vehicle Powertrain Foundations
Intuitively understand all the important elements of an EV powertrain this intensive course.
This online course on Electric Vehicles is starting its next batch in




✔ Are you looking for a successful career in the Electric Vehicle industry?
✔ Are you a startup creating products and services for the EV industry?
✔ Are you an established business in the EV industry looking to up-skill your staff?
✔ Are you a university or college looking to train students for the EV industry?

✔ Are you a student aspiring for a fulfilling career in the EV industry?

This course is designed by a team of experts led by an ex-Tesla Engineer brought to you by MakerMax Inc. - a leading online learning platform for EVs popular in North America, Europe and Asia.

THE RIGHT PLACE TO START YOUR QUEST
FOR EXCELLENCE IN ELECTRIC VEHICLES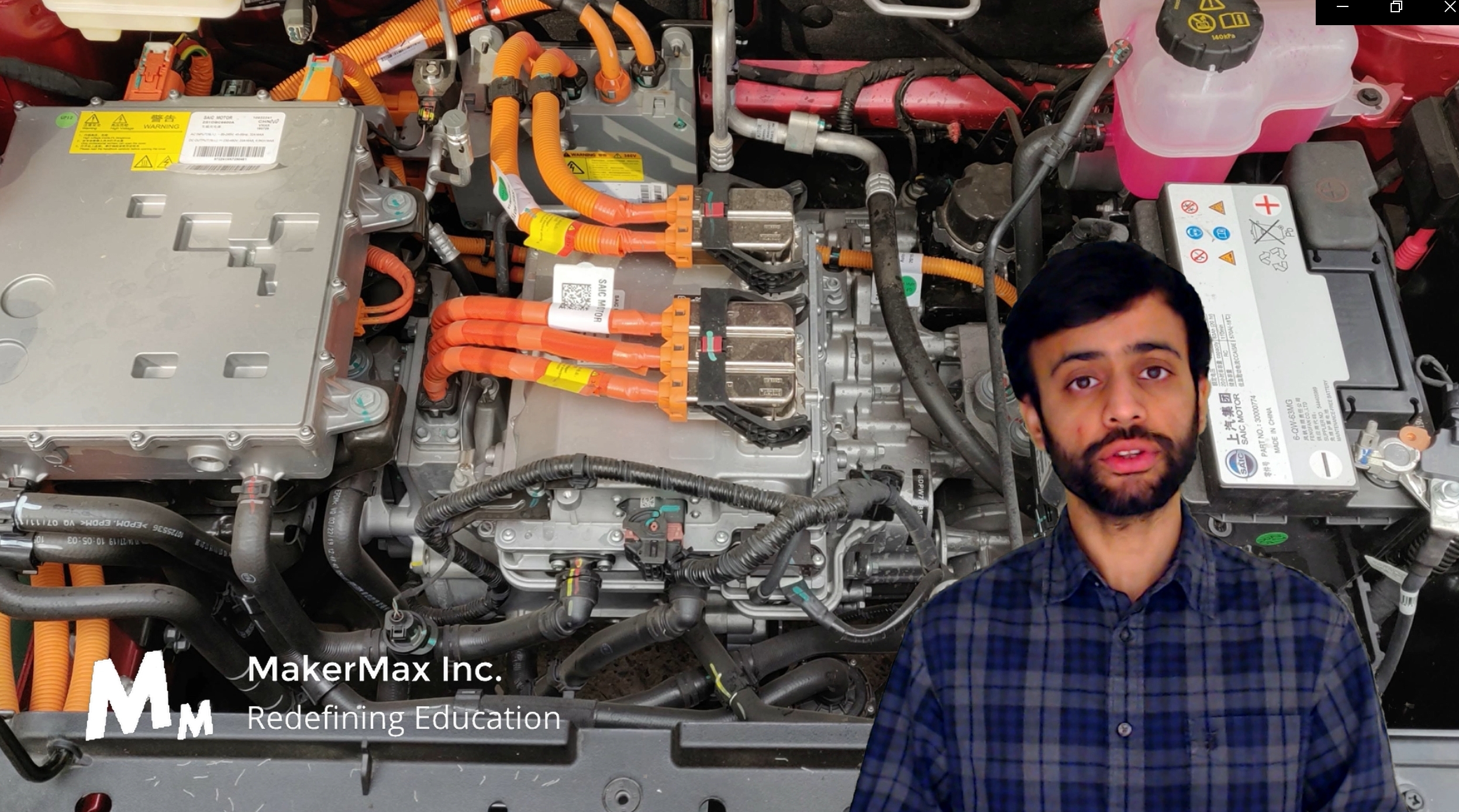 Here are some of the topics that you will be learning in this course.


Breaking down an EV into its subcomponents
Typical power ratings of chargers
Motor power and torque calculations
Weight distribution in EVs
Specification of EV components
Fundamentals of thermal management
Fundamentals of Lithium-ion cells
Charging of Lithium-ion cells
Power conditioning and noise filtering
Fundamentals of voltage conversion
Fundamentals of motors used in EVs
Motor control for BLDC motors

DESIGNED TO PREPARE YOU
FOR WHAT THE EV INDUSTRY URGENTLY NEEDS TODAY

The industry is looking for multidisciplinary individuals with strong fundamentals. Here are some recent news clippings to prove this.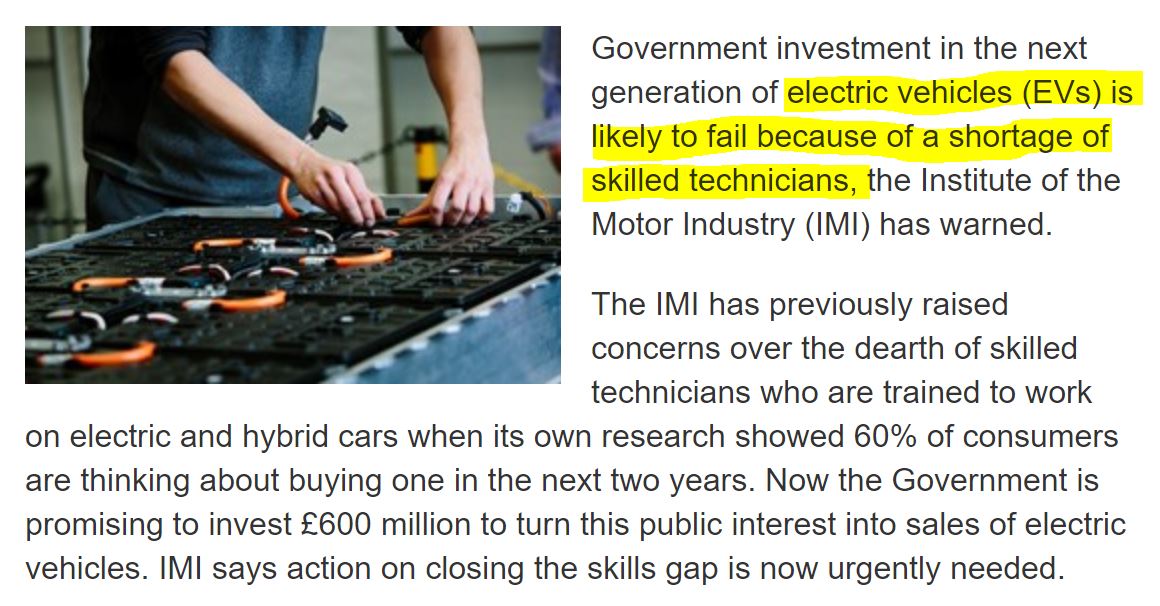 DETAILED BREAKDOWN OF THE COURSE

Module 1 - Inside an Electric Vehicle's Powertrain

In this module, you will learn to break-down the powertrain of an Electric Vehicle into its subsystems. You'll then learn what each of these subsystems is responsible for and how it functions.
✔ Learn how power flows inside an Electric Vehicle.
✔ How NOT to, or how to build a Battery pack for an EV
✔ What safety considerations should be taken care of before launching an EV vehicle
✔ Weight distribution in EVs and its affect on vehicle performance.
✔ Thermal management in EVs - is it only cooling or do you need heating as well?
✔ The role of transmissions in EVs
✔ Calculating charging time and efficiency for an EV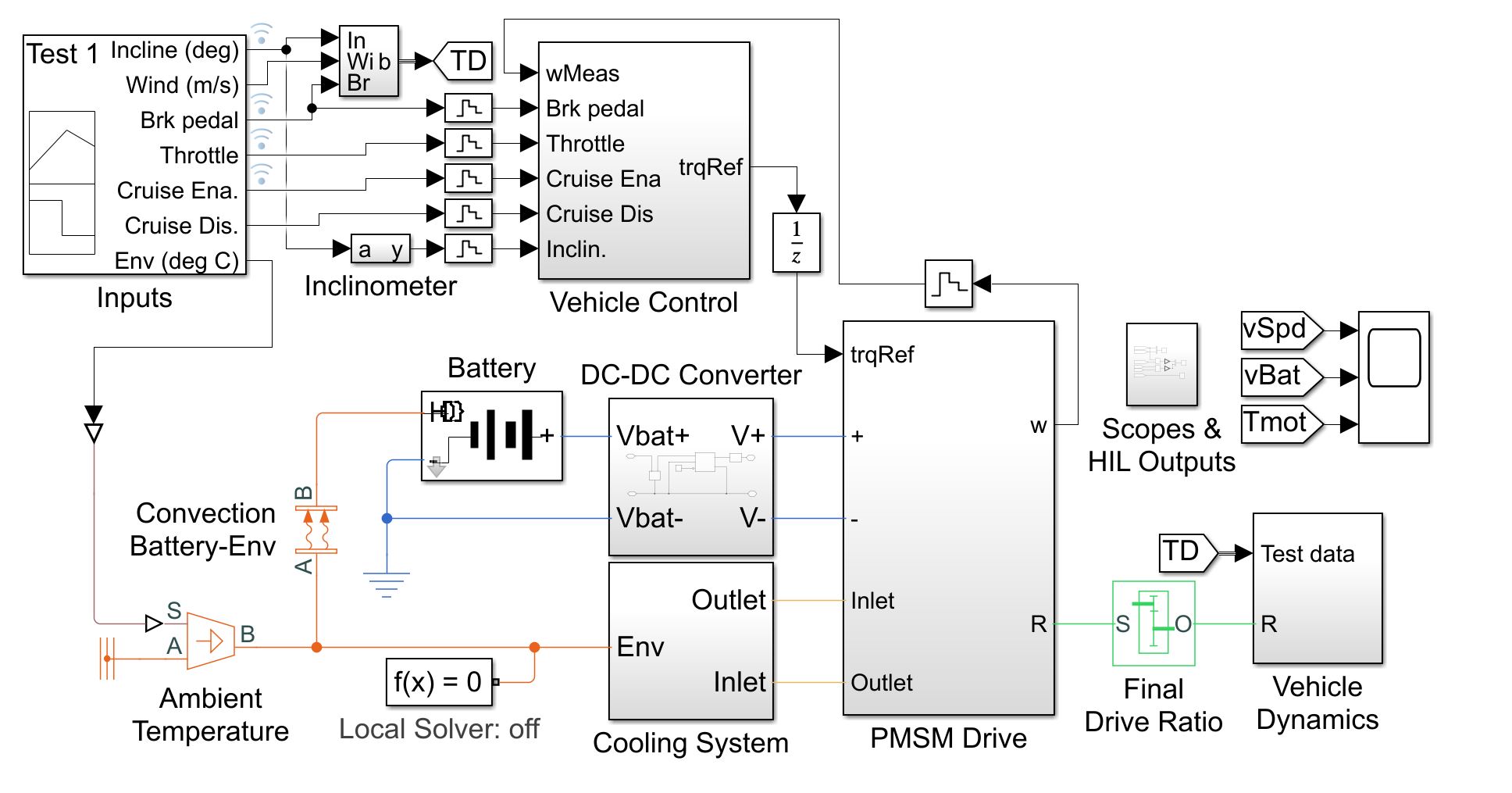 Module 2 - Foundations of Lithium-ion Batteries and Battery Management Systems

✔ Learn the difference between a DIY pack and a industry grade Battery pack.
✔ How to decide the type of cooling mechanism you need for your Battery pack
✔ What is the role of a Battery Management System and how is it constructed
✔ How to decide if your vehicle should have on-board charging or off-board charging
✔ Impact of charging on the performance of the battery pack
✔ Construction of a Lithium-ion cell
✔ Learning how to charge a Lithium-ion cell using commonly available lab equipment for a ground up understanding
Module 3 - Charging Systems for Electric Vehicles
✔ AC to DC charging vs DC fast charging charging in an EV
✔ How to choose the right Charge Port for your vehicle
✔ Battery swapping vs Fast charging in an EV and its affect on the performance , health of the vehicle
✔ How to decide if your vehicle should have on-board charging
✔ Level 1, 2, 3 chargers their differences and how to spec them for your vehicle.

Module 4 - Foundations of Power Electronics, Power Conditioning and Noise Filtering

You'll learn how various subcomponents operate at different voltage levels while exchanging high amounts of current and keeping efficiency high. Learn how voltage levels can be shifted for high power circuits to allow the subcomponents to act in unison. Due to the operation of the vehicle, there is noise generated which propagates through the high voltage lines, getting in the way of low power circuit communication as well.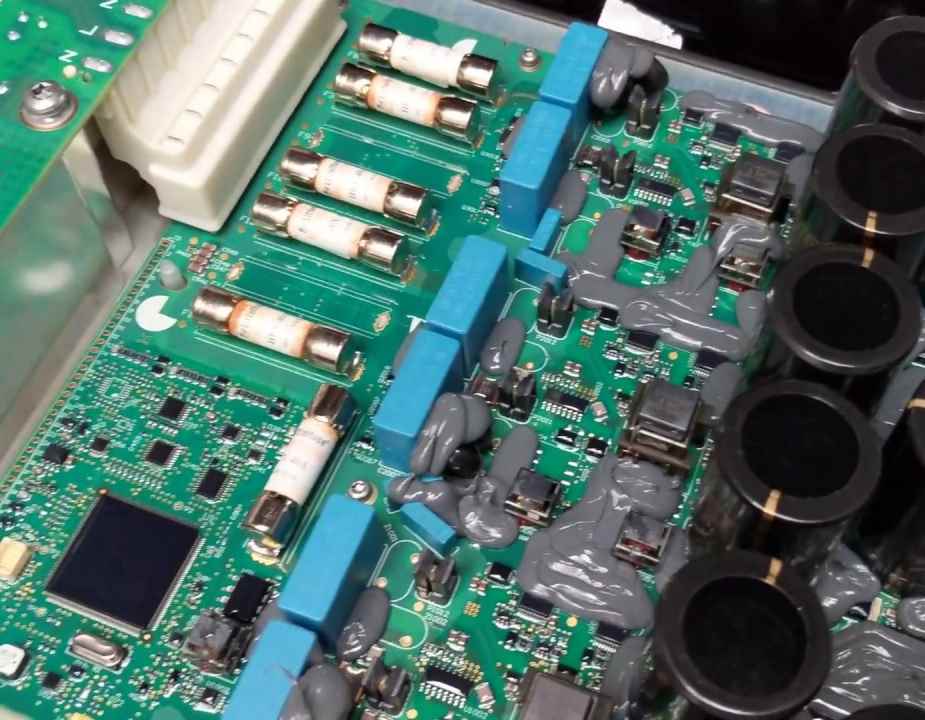 ✔ How to choose the proper DCDC power converter for an EV
✔ Typical power ratings of the subcomponents and can components with different power ratings be connected together?
✔ Learn details of power flow and exchange inside an EV
✔ Why do we need to shift voltage levels inside different subcomponents of an EV
✔ Learn how to filter noise to allow your circuit to work effectively in the field
✔ Difference between high voltage design and low voltage design
✔ What safety considerations do you need when dealing with high voltages
✔ How is signal propagation on the low voltage side affected with high voltage switching in the circuit
✔ How to identify the role of basic components like inductors, capacitors, diodes in filter design

Module 4 - Fundamentals of Motor Control

Learn about the types of motors that are commonly used in Electric Vehicles, and how to select the right type of motor for your design. If you know the trade-offs, you're then able to design or procure the correct motor controller that is needed to ensure that the vehicle operates at its best performance.
✔ Learn how to choose the correct motor for your EV design
✔ How to make sure that your selected motor matches rest of the powertrain components
✔ How increase efficiency of power transfer from the battery to the motor
✔ Features of a motor control that define the on-road performance of your vehicle
✔ How to choose a motor controller for high efficiency and performance
✔ Various motor types available and how to spec the right one for your application
✔ Detailed analysis of BLDC motor control

A FLEXIBLE LEARNING ENVIRONMENT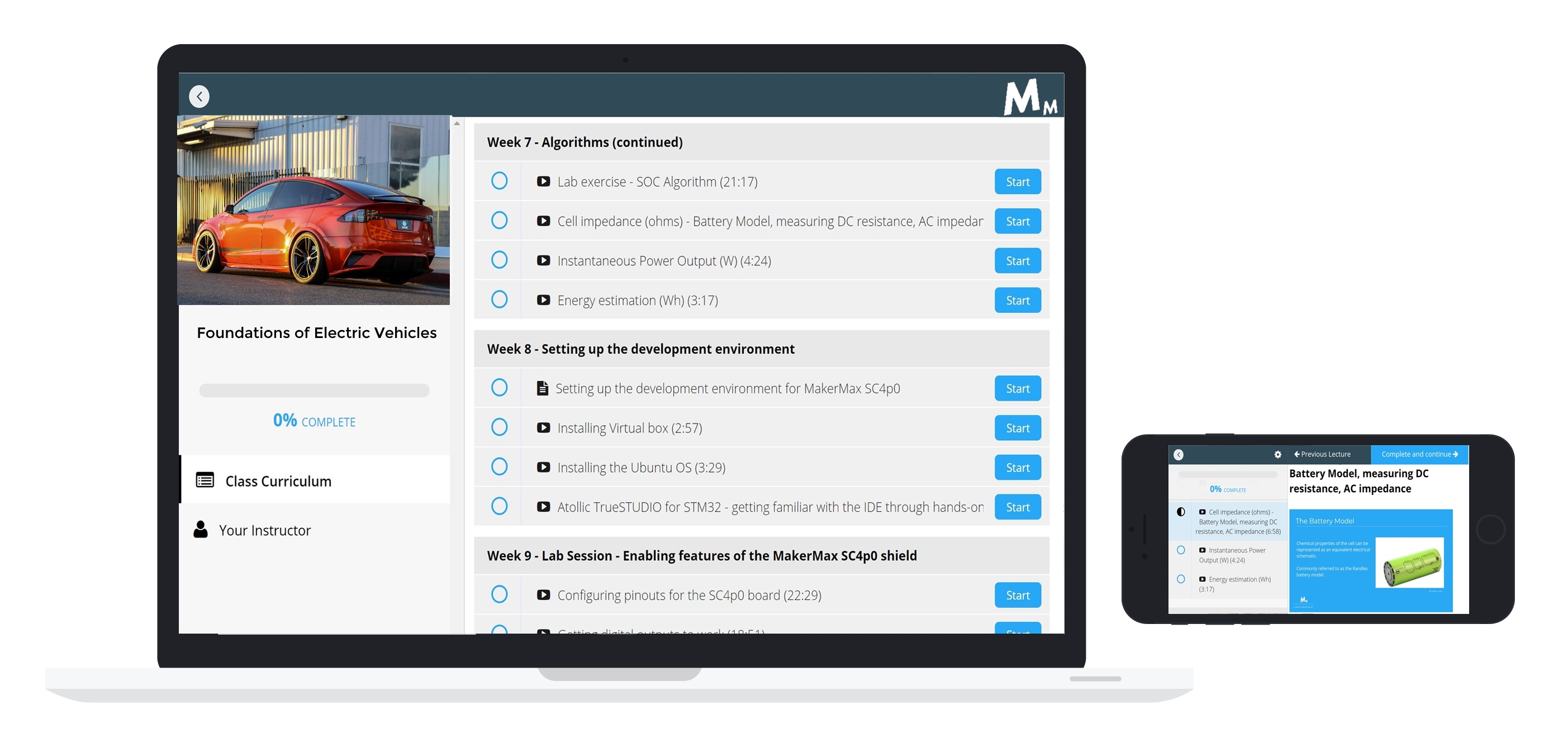 Our learning environment is loved by our enrolees. It is intuitive to use and can be accessed through any device, a computer, mobile phone or tablet. Here is how it will help you -
Video lectures are recorded in a face to face or lab environment with dynamic lecture slides at the backdrop. This makes the learning environment as effective as the instructor being right next to you.
Lab exercises are showcased through videos that allow you to learn in a hands-on way as experienced instructors show you the way.
These experiments and many more can then be conducted on hardware kits that are shipped to your address worldwide.
Quizzes and assignments provide a checkpoint for you to assess how you are doing in the course and how far your learning has come.
Forum and live chat support ensures that all your course related queries are solved in timely manner. Having the right guidance at the right time can make a huge difference in your understanding of the material and save hundreds of painful hours trying to find the right information yourself.
Final exam is conducted and a certificate is provided upon passing the course requirements and exam. This is your certification of achievement which is highly regarded in the EV industry.

HARDWARE KITS AVAILABLE
WE DESIGN CUSTOM HARDWARE KITS THAT YOU CAN ADD TO THIS COURSE FOR HANDS-ON LEARNING

You may choose to add a hardware kit to the course, in which case we will ship one of our specially designed educational learning hardware kits to you worldwide. This will allow you to develop intuitive technical skills through hands-on learning and offers a seamless integration into our advanced masterclasses in these areas.
Battery Technology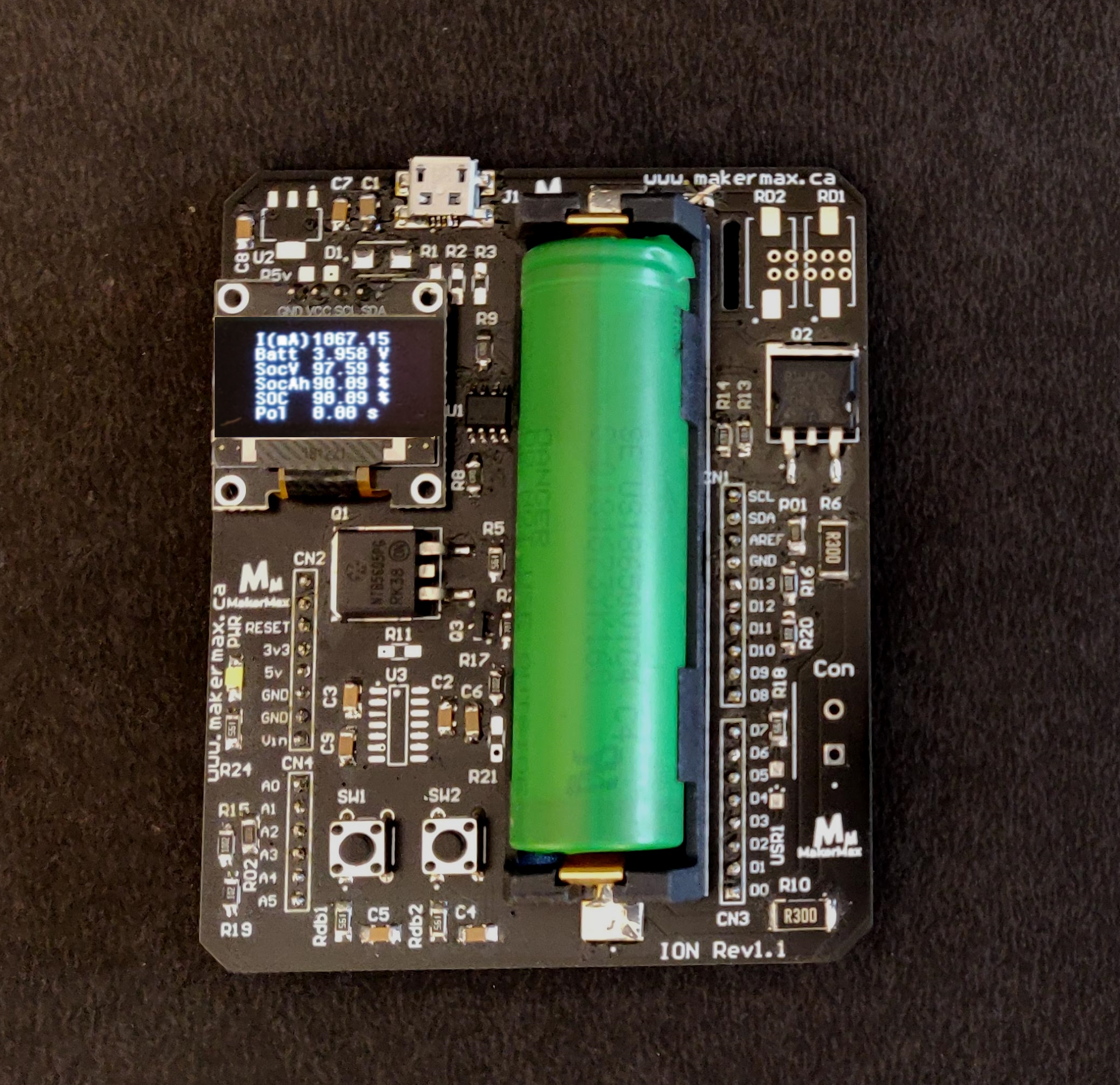 Learn to work hands-on with Lithium-ion cells to be able to develop software and hardware for Battery Management. This is the lifeline of an Electric Vehicle.
Power Electronics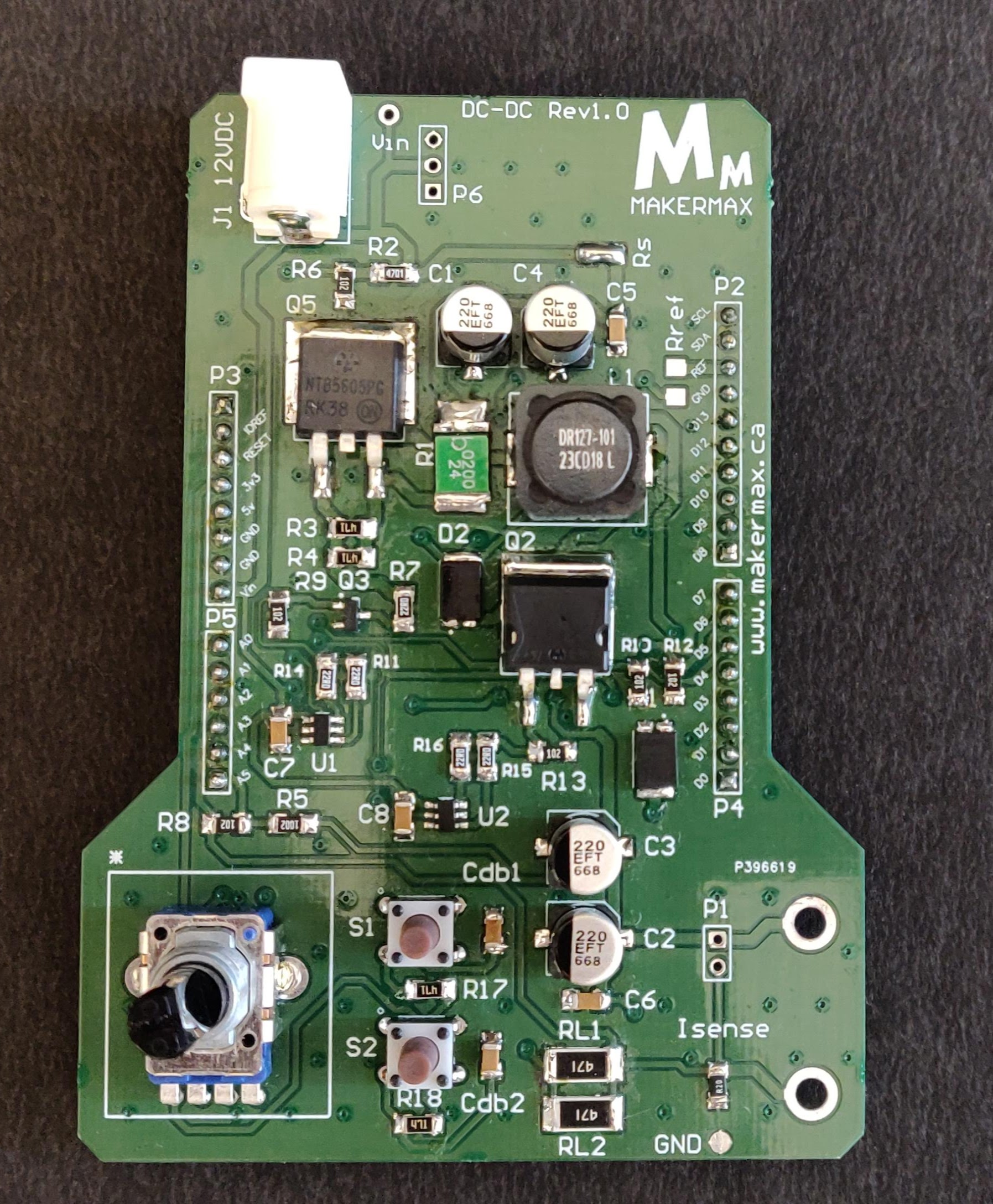 Learn about power electronics through hands-on experiments that allows different subcomponents of an Electric Vehicle to transfer power to each other in the most efficient manner.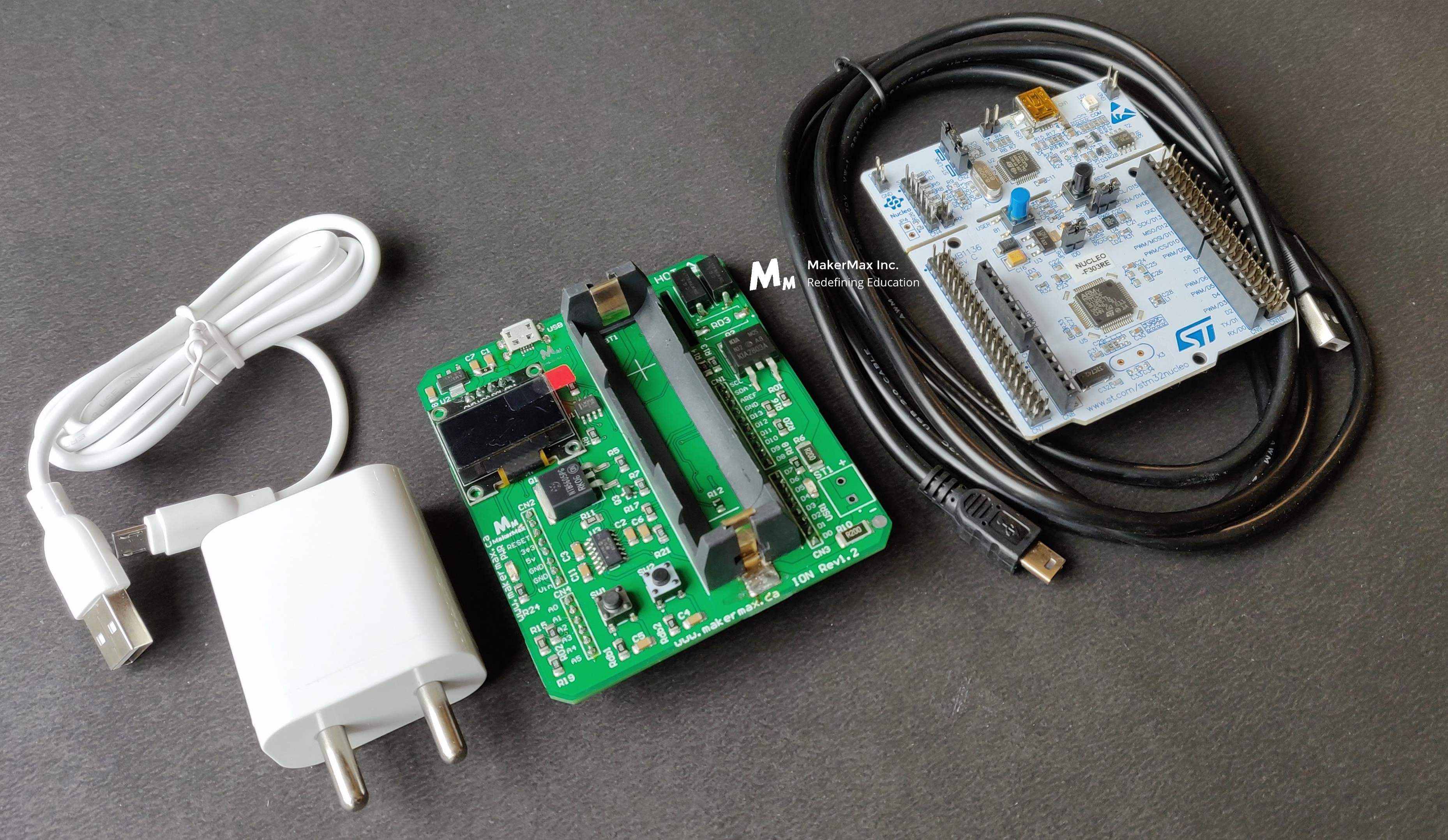 The above is an example of the Battery Hardware kit, these hardware kits have been custom designed to enhance your learning experience in this Electric Vehicles Powertrain course. If you choose to add one or all of the kits shown above, you'll receive a detailed lab manual along with them that shows a set of exclusively designed experiments that you can run to understand the subject matter to its core. These kits have proven to increase engagement and clarity of concepts by at-least 10x!

Your Instructor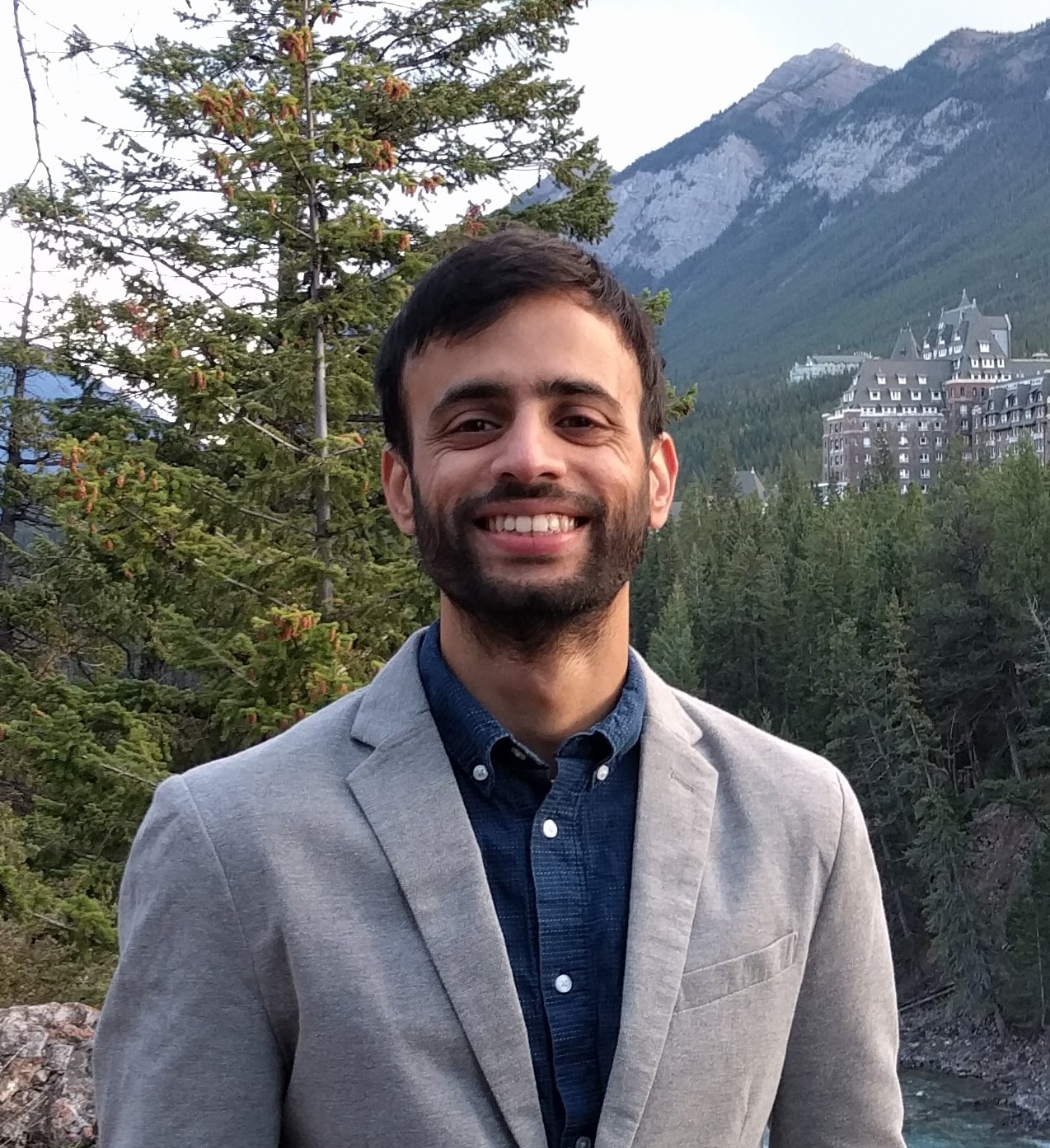 This masterclass has been designed and crafted by a group of passionate experienced engineers who have phenomenal knowledge of the subject and have been mentoring and training the incumbents in their careers.
The team lead Akshay, has 10+ years of experience in firmware programming ,embedded systems, electronics, communication, automotive, electric vehicles and much more. He has worked on battery systems for Tesla Model S, X and 3. He setup MakerMax with a vision to bridge the widening gap between education and employment for electronics, embedded and computer engineers.
Akshay has always had a practical approach to engineering. His quest for Electric Vehicles began in 2008 when he developed a unique dashboard electric scooters that rewards users when they drive electric. In his Master's at University of Toronto he developed a unique way of measuring impedance characteristics of Lithium-ion batteries on-board vehicles that allow for early prediction of battery failures.

He was a core member of the Battery Hardware and Firmware team at Tesla, where he worked on the Model S refresh, Model X and Model 3 vehicles. He is now the Director at MakerMax Inc., that is enabling an ecosystem for mass EV adoption by creating products such as battery analyzers, characterizers and battery management platforms that enable the industry to create high performance and safe Electric Vehicles. He also runs popular online workshops on Battery Technology to reskill professionals and students in this field.

TRUSTED BY
PROFESSIONALS FROM THE FOLLOWING COMPANIES AND MANY MORE HAVE ALREADY BENEFITED FROM THIS COURSE










A FAST GROWING FAMILY OF PROFESSIONALS AND STUDENTS
WHO HAVE ALREADY BENEFITED FROM OUR COURSES








OUR COMMITMENT TO EXCELLENCE
MONEY BACK GUARANTEE

We stand behind the quality of our courses and are confident that you will find it a valuable experience. We offer a 7 day money back guarantee on this course, so you can take it for a test run without any commitment!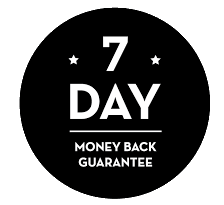 CERTIFICATE OF ACHIEVEMENT
TO HELP YOU FIND THE RIGHT OPPORTUNITIES IN THE EV SPACE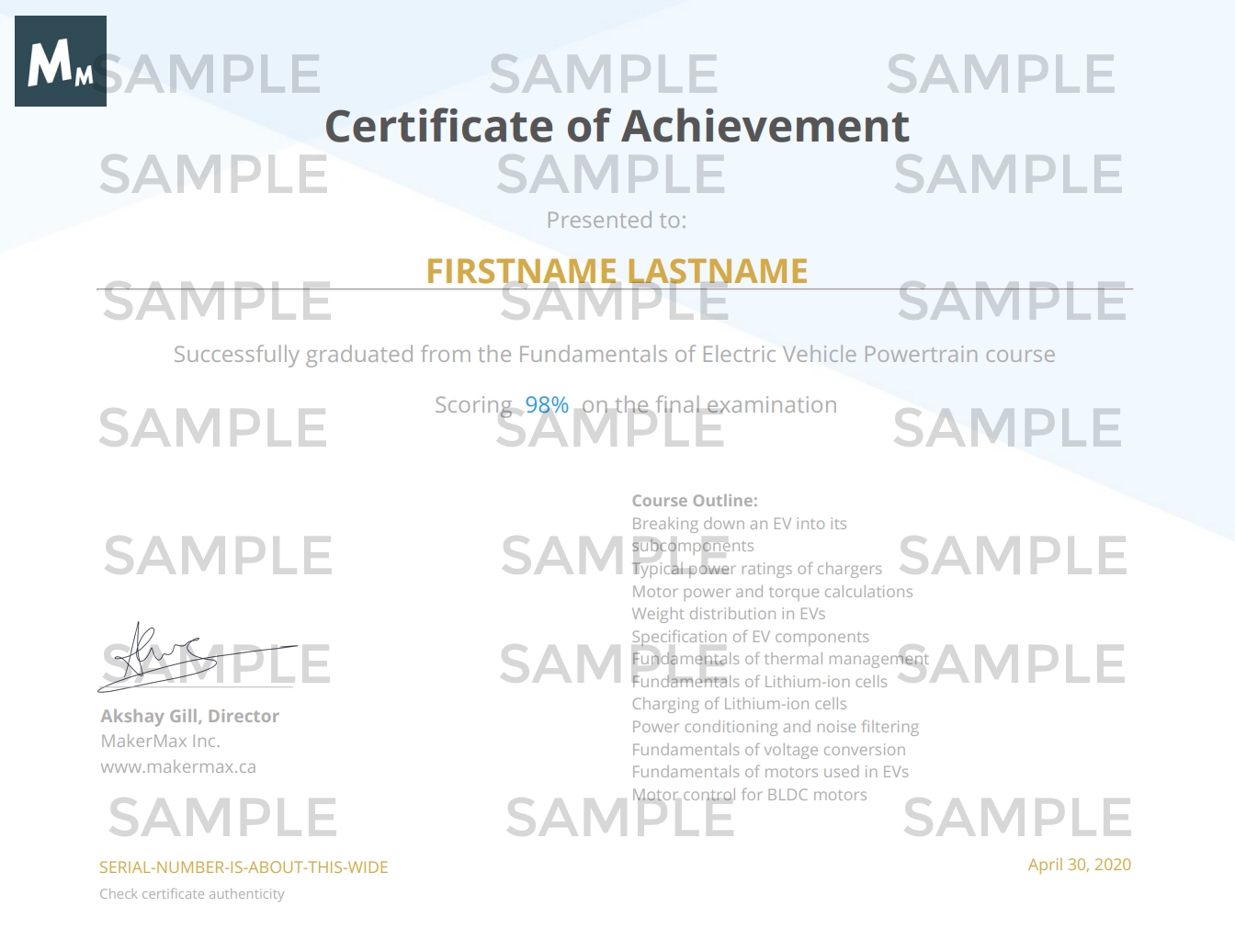 On completion of the course requirements, you will receive a course completion certificate and also access to your professional page hosted by MakerMax on our EV job board to showcase your strengths, projects, and certifications to help you in finding the right opportunities. This will make your application stand out from the crowd in interviews and help you find the right opportunities!
Frequently Asked Questions
When does the course start and finish?
The course is designed to be completed over a period of 5 weeks. Every few days, you will get a new module with exciting material, exercises and lab work. We have currently increased the course access timeframe to 3 months to allow more flexibility during the COVID-19 situation. We will be continually monitoring the situation and provide more flexibility to you on an as needed basis. For the hardware kit exercises, you'll have access to a downloadable lab manual and access to our online forums where support is always available.
What if I am unhappy with the course?
We would never want you to be unhappy! If you are unsatisfied with your purchase, please contact us in the first 6 days of starting the course and we will give you a full refund for the amount paid.
What equipment/tools will I need to complete the course?
You need a computer (Mac, Windows or Linux) , mobile phone or tablet to view the contents of this course and to participate in the course.
How can I get help during the course?
Throughout the course, you will have an opportunity to ask questions in the Q&A discussions. There are five ways to get answers to your questions during the course - Q&A discussion in the course, email to our support team, email to the instructor, live chat support, and from fellow students and community members in the MakerMax subscriber forums.
Are there any prerequisites to the course?
There are no prerequisites to this course, although we encourage you to bring your enthusiasm along!
Is there a certificate provided in the course?
Yes, there will be a certificate provided once you complete the deliverables of this course including passing the final exam.
I am from the mechanical stream, can I take this course?
Yes, most definitely. This course doesn't have any prerequisites and it is designed to be the first essential step in deep understanding of Electric Vehicle powertrain essentials. If you are planning to choose Electric Vehicles as a career path, it is important to start developing an understanding of the electrical and software aspects of EVs as well. This course is designed to be that first step in developing that understanding. If you choose to get the hardware kits, you'll be able to develop an intuitive understanding of the material.
I am a working professional with a busy schedule, what if I'm unable to finish the course in the given timeframe.
This course is designed to be completed over 5 weeks at your own pace and flexibility. We have currently increased the course access timeframe to 3 months to allow more flexibility during the COVID-19 situation. We will be continually monitoring the situation and provide more flexibility to you on an as needed basis. For the hardware kit exercises, you'll have access to a downloadable lab manual and access to our online forums where support is always available.
What help will I get with searching for job opportunities after completing this course?
After you complete the requirements of this course, we will make a portfolio webpage dedicated to you hosted on the makermax job board (https://jobs.makermax.ca). This is where we will help you create the right project portfolio, resume, and references from our side to support your application to opportunities in the EV space. This has proven to help candidates stand out from the crowd when approaching EV, energy storage or battery related companies with the MakerMax team supporting them through the process. We encourage you to take the hands-on kits and projects in this course so that you develop hands-on knowledge in the subject, which can also be showcased on your portfolio page.
What is the enrolment fee for the course?
Prices are available below based on the hardware kit you choose. In step 1 of checkout, choose the hardware kit you'd like to add to your course. You have 5 choices shown below. In step 2, choose your preferred currency for payment. Based on the selections, the enrolment fee for your course will be displayed.


ENROLMENTS ARE OPEN
THE RIGHT PLACE TO START YOUR QUEST IN ELECTRIC VEHICLES

Step 1 - Add a Hardware Kit to the course to enhance your learning experience.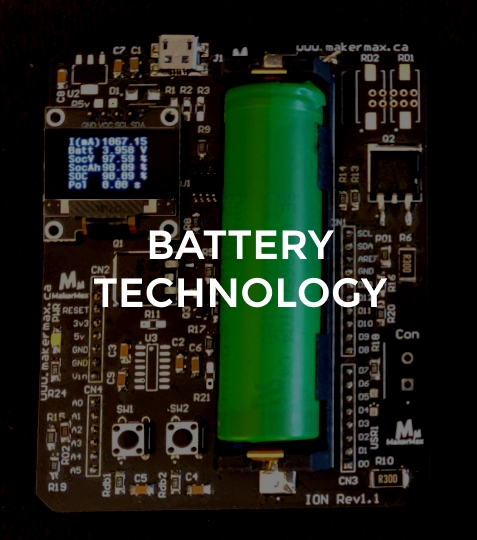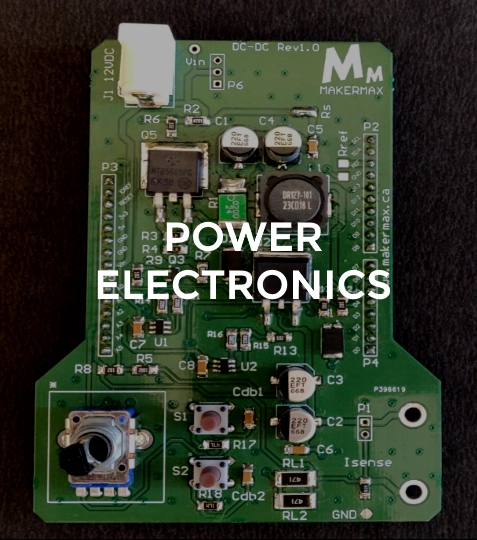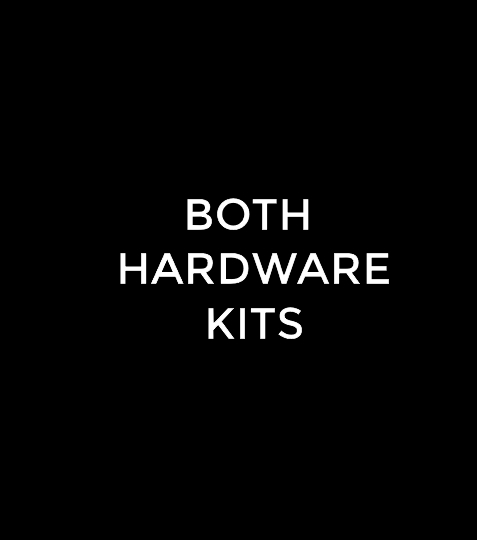 Your enrolment today will also include the following benefits

✔ Increased course flexibility as we are allowing 3 months to complete the course due to COVID-19

✔ There is currently an approximately 5 week lead time on hardware shipments as we are operating at 50% manufacturing capacity, and shipping times are longer than usual as well. We will be clearing hardware orders on a first come first serve basis.

✔ Access to hardware kit orders for the course at discounted rates once the lockdowns open

✔ On popular request, we have now enabled early access for this course. So you no longer need to wait for the next batch to start. Complete the enrolment above, and start learning right away!

✔ Assignments, quizzes and labs guaranteed to 10x your knowledge in an engaging, hands-on learning style

✔ Certificate on course completion with shows your credibility in the space - great for getting job offers, and project opportunities
✔ Top 10% of the class gets access to career opportunities at MakerMax and its partners in Electric Vehicles around the world

✔ Access to the alumni community after course completion with students and professionals worldwide in the EV and battery industry. A well connected network can increase your chances of success more than 50x!
✔ Q&A help and live chat support throughout the course, so you can progress with experts by your side.