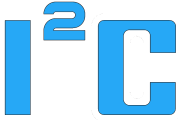 HERE'S WHAT'S INCLUDED WITH THE I2C PROTOCOL COURSE

Welcome to this course on embedded systems for STM32: I2C protocol masterclass. The I2C communication protocol is a popular protocol that microcontrollers use to talk to various devices such as EEPROMS and NVRAMs, ADCs and DACs, I/O interfaces for port expansion, and a whole array of different types of sensors. This class goes in-depth into the theory behind the I2C protocol, why it was originally designed, what types of common formats are available, and how to implement I2C communication between a STM32 microcontroller, a LTC2990 current, voltage and temperature sensor and an OLED display.
High quality video and audio experience
1080p video and studio quality audio make this course experience one of a kind.
Enhanced hands-on learning
Our award winning teaching technique engages you in a hands-on way that makes learning fun and rewarding.
To help you through the roadblocks and steer you through the challenges.

Certificate of completion
On completion of the course, a certificate is awarded to you which showcases your mastery in the subject matter.