COURSE STRUCTURE
14 INTENSE WEEKS OF ADVANCED LEARNING

The course is structured into 16 intense and exciting weeks that are guaranteed to 10x your career.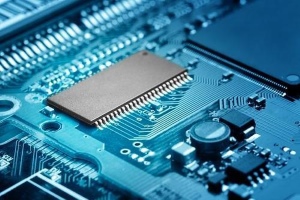 Week 1 - Introduction to Microcontrollers
What are the different types of microcontrollers, architectures, explore the blocks inside the MCU and their functions. Zoom into the CPU and see how data flows inside it. Different types of memory available and how the CPU uses them.
Week 2 - Important Features of the MCU

How does the MCU boot up? What is an instruction set, an operand and opcodes. Different types of addressing modes. Digital logic levels. What interrupts are, how they work and how is using an interrupt different from polling. Reset sequence of the MCU, power on reset functionality and the importance of watchdog timers.
Week 3 - Communication Protocols

What are communication protocols, types of protocols available, learn about the 3 most commonly used serial communication protocols.
Week 4 - Peripherals
Deep dive into the peripherals of the microcontroller. This is a must know for every embedded engineer out there. Peripherals allow the microcontroller to interface with the outside world in various ways. You will learn about all the main peripherals.
Week 5 - Lab Exercise and FAQs

We get hands-on with an ATMEGA328p microcontroller and create a circuit to power it up on a breadboard. This will teach you how to get a microcontroller functioning with the least amount of external components and what these components do. You will also learn about what is the process of execution inside the MCU and how to choose the right microcontroller for your project. A skill few engineers have in the market.
Week 6 - Introduction to 32 bit MCU
You will enter the world of 32 bit microcontrollers which is a must know for any industrial project. Learn about ARM Cortex series of MCUs, what are the available types, and how to choose the right one. Learn about the Cortex-M instruction set and get started with the STM32 Nucleo F303RE development board.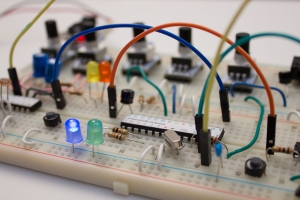 Week 7 - Architecture of 32-bit ARM

Learn the programmers model, which is something every programmer should know to begin coding on the ARM platform. General purpose registers, process specific registers, special registers and their functions. We proceed with 2 lab sessions this week that will take you deep into the programmers model, registers and the special function registers.
Week 8 - Important Features of 32 bit ARM

You will learn about the exception model and vector table. Two lab sessions that will take you deep into the reset exception handler, vector table and vector table offset register. You will then learn about the concepts of data endianess, STM32Fx MCU block diagram overview, and bus interfaces available inside the MCU.
Week 9 - Setting up the dev environment
We set up an open source Eclipse based development environment from scratch, including the IDE, toolchain, GCC compiler and OpenOCD debugger. This development environment can then be used for all your future projects.
Week 10 - Peripheral driver development
Use the graphical utility from ST called STCubeMX to develop drivers Hardware Abstraction Layer drivers for the STM32 F303RE Nucleo board. You will then learn through lab exercises, peripheral driver development for the GPIO, DAC and TIM peripherals!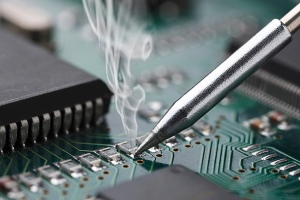 Week 11 - Deep dive into I2C comms

You will dive deep into the I2C communication protocol, understanding why it was implemented, what its used for, what its features are, how to establish I2C comms between master and slave, how to choose the right pull up resistors for your project, how do things like bus capacitance affect your I2C comms, and what are the ways to troubleshoot the common issues encountered by engineers in the industry.
Week 12 - Lab Exercise I2C Shield Setup
This is an intense hands on experience week. You will write the I2C read drivers to interface with the LTC2990 sensor and read supply voltage. Now, you will write the I2C write driver to configure the control register of the LTC2990 voltage, current and temperature sensor. You will end this week by successfully interfacing the STM32 microcontroller with the LTC2990 sensor as well as an OLED display.
Week 13 - Lab Exercise I2C Hands-on Challenges
In this week you will solve 4 uniquely crafted challenges of learning how to do real time temperature sensing, read analog inputs, read the processor current consumption and enabling push button inputs to your microcontroller.
Week 14 - SPI Driver Implementation Exercise
You will learn about SPI communication and use the hardware abstraction layer drivers to enable the SPI comms on your board to send data from one SPI peripheral to the other.
Week 15 - UART Driver Implementation Exercise
You will learn about the UART communication protocol and how to implement the driver for it to send UART commands to your PC.
Week 16 - Final Exam and Next Steps
You will write the final exam which will test your learning accomplishments through the past 4 months of this course and get our career counselling team will assist you in further development through more advanced courses, internships and jobs in the field of embedded systems, electronics, communication, automotive, electric vehicles and many more.