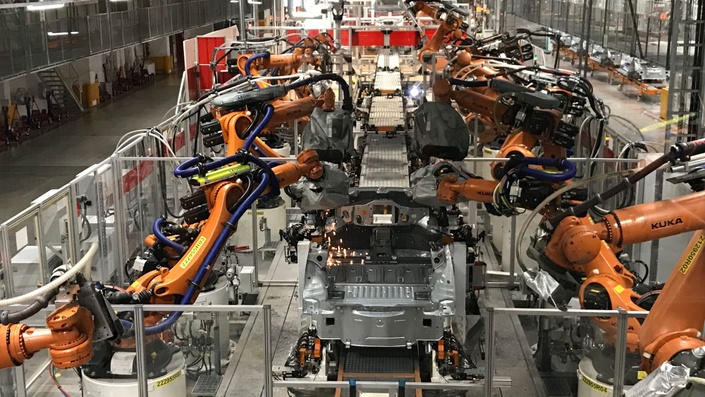 How to get a job in the Electric Vehicle Industry | 2 Week Series
Build your resume, cover letter and a live mock interview to prepare yourself for the booming EV industry
Enrol in this one-of-a-kind course conducted by ex-Tesla engineer - Akshay Gill, who will be guiding you through resume building and interview preparation for a career in the booming Electric Vehicle industry through live discussion and personalized feedback.
This course is designed for:
Students seeking a jobs or internships in the EV industry

Professionals looking for a successful career in the EV industry

Students or professionals who are confused if the EV industry would be the right career choice for them

Students or professionals who would like expert guidance on their resume and interview skills
Your Instructor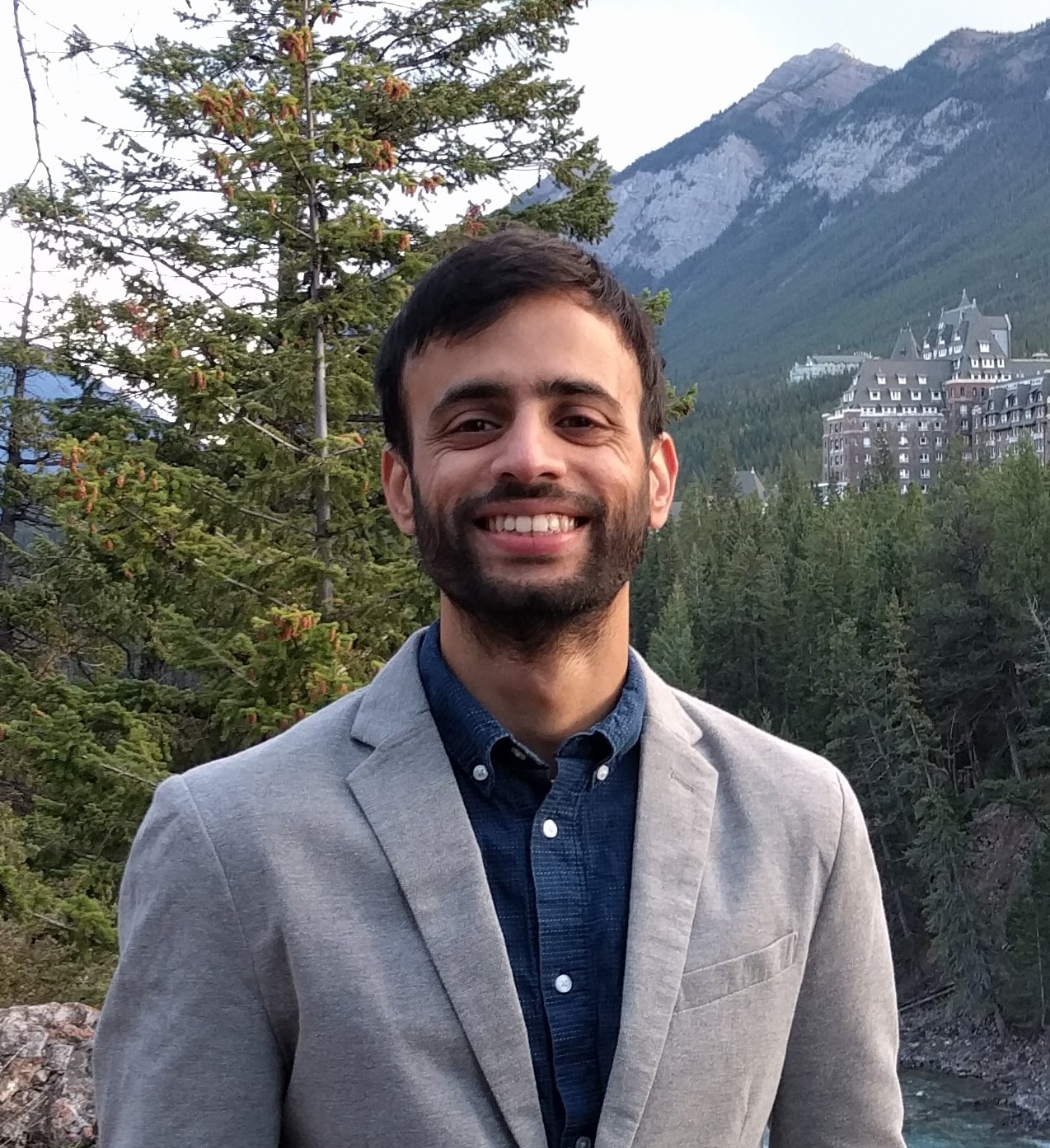 This masterclass has been designed and crafted by a group of passionate experienced engineers who have phenomenal knowledge of the subject and have been mentoring and training the incumbents in their careers.
The team lead Akshay, has 10+ years of experience in firmware programming ,embedded systems, electronics, communication, automotive, electric vehicles and much more. He has worked on battery systems for Tesla Model S, X and 3. He setup MakerMax with a vision to bridge the widening gap between education and employment for electronics, embedded and computer engineers.
Akshay has always had a practical approach to engineering. His quest for Electric Vehicles began in 2008 when he developed a unique dashboard electric scooters that rewards users when they drive electric. In his Master's at University of Toronto he developed a unique way of measuring impedance characteristics of Lithium-ion batteries on-board vehicles that allow for early prediction of battery failures.

He was a core member of the Battery Hardware and Firmware team at Tesla, where he worked on the Model S refresh, Model X and Model 3 vehicles. He is now the Director at MakerMax Inc., that is enabling an ecosystem for mass EV adoption by creating products such as battery analyzers, characterizers and battery management platforms that enable the industry to create high performance and safe Electric Vehicles. He also runs popular online workshops on Battery Technology to reskill professionals and students in this field.

Course Content
CREATE A WINNING RESUME, COVER LETTER AND REFRESH YOUR INTERVIEW SKILLS

Step 1 - Job Research
The first section of this course teaches you how to start your research for jobs that fit your skill set, then branch out from there to learn more about companies, find the recruiter who posted a job you like, and find new companies that are hiring some of which you may not have heard about before.


Step 2 - Reaching out to Recruiters
We go through a step-by-step process in writing a letter to the recruiter to personalize your job application and get your resume on top.


Step 3 - Build Your Resume
We provide resume templates and write a resume from scratch for a real job opening in the EV industry. This is where you will learn tips and tricks to include in your resume that will win the job and the common mistakes to avoid.


Step 4 - Build Your Cover Letter and Application Package
Your application package is not complete without a cover letter. The 3 things, message to the recruiter, resume, cover letter and in some cases a portfolio form your complete application. We write a cover letter from scratch and complete your application package. By the end of this section, you will have a job application ready to go out to EV companies.


Step 5 - Mock Interview
Now that you have a application that stands out, the next step will be a live mock interview to prepare you for what type of questions to expect and how to prepare for them. This can be scheduled according to your timezone and convenience. It will either be held 1-1 or in a small group setting. This is a great chance for you to get feedback on your interview skills to prepare for job opportunities.


Step 6 - Apply for the Job
With your complete application package, you will now be ready to apply for jobs in the EV industry.
Frequently Asked Questions
When does the course start and finish?
The videos in this course are available for you to watch at your own schedule. The 1-1 or group mock interview time slots can be selected anytime within a year of enrolment in the course. This way you have the time and flexibility to prepare yourself for your dream EV career.
Are there any pre-requisites to the course?
Students and professionals interested in a career in the Electric Vehicle industry should join this course. There are no pre-requisites to attending this course.
How do I attend the course?
To attend the course, you will need access to a computer, phone or tablet with an internet connection. You can complete this course from anywhere in the world.

EV Industry Salaries
HERE ARE SOME OPPORTUNITIES WAITING FOR YOU

The EV industry is demanding a lot of fresh talent which is driving salaries higher. Prepare yourself to be on the right side of this curve, as such industry transitions should not be missed!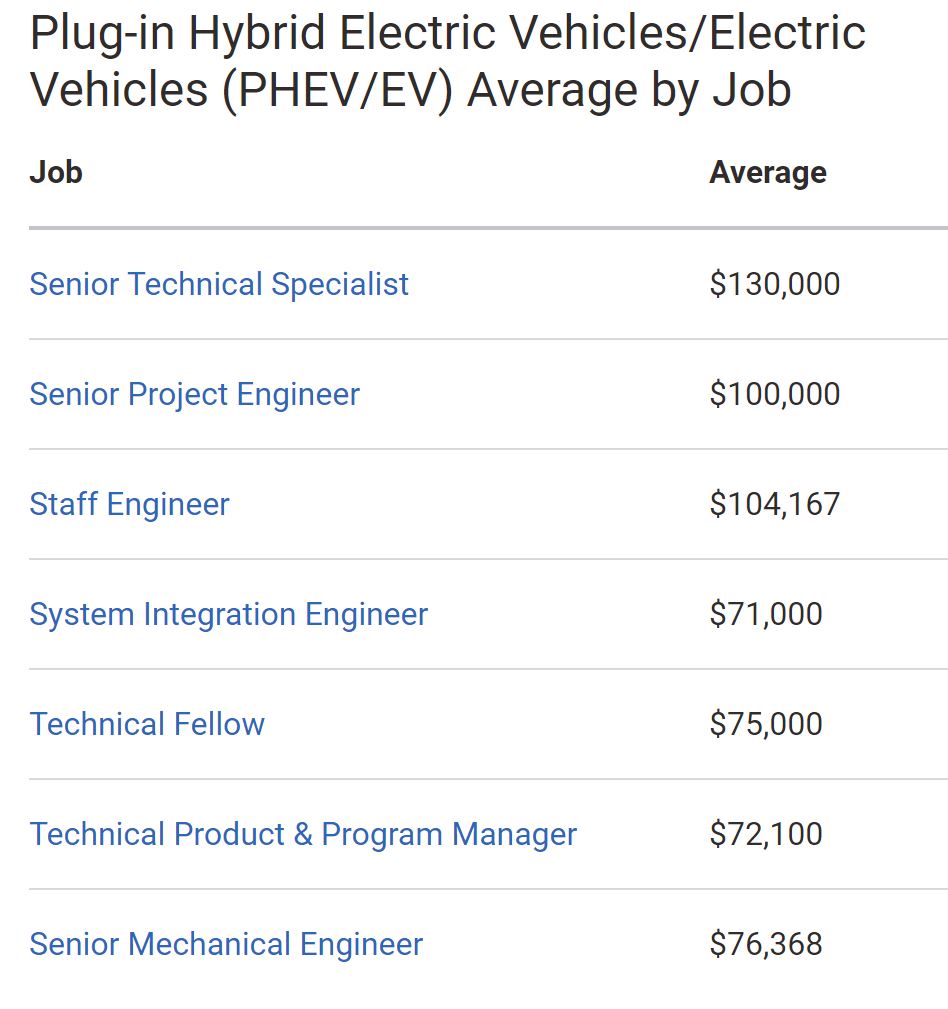 in USD. Salary data collected from Payscale based on 204 entries on 2020-10-30.
Enrolments are closing in :